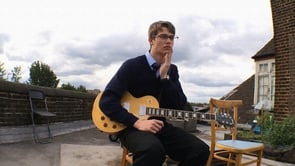 Slo
Featured on SKY NewsHD today https://vimeo.com/118340422 in the run up to the Berlin Film Festival 2015
* Latest * The Beat Beneath my Feet has been chosen for the Generation 14 Plus competition at the Berlin Film Festival in February 2015 and was nominated for the prestigious Raindance Award at the British Independent Film Awards, http://blogs.indiewire.com/sydneylevine/nominations-announced-for-the-moet-british-independent-film-awards-20141110
Reviews have been amazing for this film so please support our crowdfunding campaign to get this film a worldwide theatrical release https://www.crowdshed.com/projects/the-beat-beneath-my-feet-a-british-feature-film
10/10 thats' what Steve Taylor Bryant the editor in chief of thecultden.com/2014/09/film-review-beat-beneath-my-feet.html gave it! You can watch the film at the clapham picture house or the Olympic cinema in Barnes in the next few weeks http://www.picturehouses.co.uk
Captured in Balham, 'Slo' refers to the slow motion taken from the iPhone 5S at 120fps that slows down time so that you can notice some things that you may otherwise miss. For each behind the scenes I am making for the upcoming British Feature Film 'The Beat Beneath my Feet' I am trying something we have all probably seen on Vimeo but relatively new to the Commercial world. The crew were surprised to see me capture this film in this way and those that have watched it have loved the results. I used my favourite device, the Steadicam Smoothee and Olloclip to get the smooth motion and wide angle.
Shooting for the film is coming to end and the talented cast and crew have worked extremely hard. This is a small production in comparison to mainstream cinema nonetheless the passion and drive to make this an entertaining film is tremendously inspiring to see. Please support them and give them a like on facebook.com/BeatBeneathFilm and follow them at Twiiter @BeatBeneathFilm
Music: 'Karen Says' by Drazy Hoops from the Vimeo Music Store, licensed under IndieFilmmaker/Small Business category and is not in the film.
Check out previous behind the scenes:
9 vimeo.com/108760652 Premier Beats
8 vimeo.com/105662296 Crowdfunding pitch
7 vimeo.com/105183139 'An interview with Luke Perry'
6 vimeo.com/77095509 'Slo'
5 vimeo.com/76472617 'Rehearsals'
4 vimeo.com/76003110 'On Location
3 vimeo.com/75582968 'Green Beats'
2 vimeo.com/75434205 'Script reading'
1 vimeo.com/74401031 'The Beat Begins' first of the series