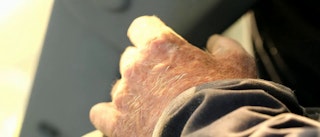 Harvest
Last year was tough, one of the worst droughts in many years followed by one of the wettest summers for a hundred. The rain sodden ground meant that this years harvest of Oats was planted only in March. We managed to escape the wrath of mother nature last year and this year she was kind to us with a glorious summer and a beautiful crop of apples.
As always I am grateful to all the great British farmers who worked tremendously hard to ensure we have a harvest so that we can all eat our daily bread and porridge. How times have changed since the first harvest that today many families find it difficult to even buy or eat healthy food and so I am also grateful to all the volunteers who helped pick the apples for charity, to go to various food banks, feeding the homeless and those in need of emergency supplies of food.
'Golden Harvest II' https://vimeo.com/52584855
'Golden Harvest' https://vimeo.com/14142443
'Golden Harvest Channel' vimeo.com/channels/goldenharvest
http://www.bbc.co.uk/news/uk-23633811 Interesting article.
Mostly captured with the GH3.
Music by Gustavo Santaolalla- Ronroco 'La Vuelta'
https://itunes.apple.com/gb/album/ronroco/id41228744
Bladiator https://vimeo.com/musicstore/track/36621/suicide-express-for-2-pianos-by-bladiator